Today livelihoods and sustainable food production have emerged as serious issues around the globe, Developing nations struggling to manage these issues and also have to contend with the dual burden of climate change and globalization. It has been accepted by everyone across the globe that sustainable development is the only way to promote the rational utilization of resources and environmental protection without hampering economic growth. Developing countries around the world are promoting sustainable development through sustainable farming practices which will help them in addressing their socio-economic as well as environmental issues.
Many types of risks, vulnerabilities and uncertainties are involved with single crop production systems such as seasonal, irregular and uncertainty in income and employment to the farmers which have demanded the development of suitable integrated farming systems. The main principle of such a system is to reduce environmental pollution and increase income by combining different and multiple types of farming. Integrated aqua-farming can be defined as the systems of producing fish in combination with other agricultural or livestock farming operations centered on the fish pond.
Through the adoption of integrated farming, farmers can develop an improved understanding of better use of the available resource.
If this is where your area of interest lies as a non-profit organization trying to uplift economically backward or underprivileged farming communities to create better livelihood options for them, we have a sample proposal to assist your mission. To create a successful fundraising, view our sample proposal on "Alternate Livelihoods through Integrated Farming and Aquaculture in Bangladesh" and know how exactly was their project presented by the maker organization that got them a successful funding.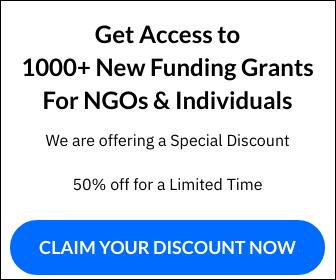 If you are a Premium Member (Standard), Sign in here to view the full proposal. Not yet a Premium Member? Sign up here.