Have you ever wondered how much plastic is produced every year around the world and since most of it is non-biodegradable, what happens to it when we throw our used plastic bottles, tubs, pens, and so on in the dustbins? If we look at the Greenpeace report (Plastic Debris in the World's Oceans, 2006), of the 260 million tons of plastic the world produces each year, and about 10 percent ends up in the Ocean. Some of the plastic waste is simply dumped in landfills or burned. The leftover of which is again dumped in the sea or landfills. So this gives a fair idea of the crisis that we have on earth due to plastic. However, to control it a bit, recycling has come up as a very effective method. To elaborate, plastic recycling is the process of recuperating waste plastic and then reprocessing the material into useful products. A lot of nonprofit and profit organizations are working to create the great product of recycled plastic – Lumber. The recycling of plastic into lumber is not just great to reuse plastic, in fact it is a great product that is now replacing timber. Less use of timber can result in reducing deforestation, preserving water catchment areas and thereby solving a lot of environmental challenges. However, the process of recycling plastic is a little expensive than recycling metals owing to the difference in both the materials.
If you are also one such nonprofit organization that is working to recycle plastic and are looking for a sample proposal to help you present your work and project to a potential donor then our sample proposal on "Recycling of Post-Consumer Plastic Waste to Manufacture Building Materials" can be of great help. See how the maker organization drafted their proposal by elaborately listing down the need of their project, its objectives, impact and so on that helped them gain a successful funding.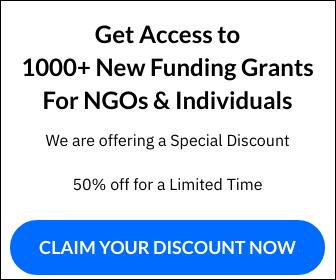 If you are a Premium Member (Standard), Sign in here to view the full proposal. Not yet a Premium Member? Sign up here.