For a healthy nation, we need to have healthy kids and to have healthy kids, we need to have strong mothers. Though, due to the absence of family planning, safe abortion services, unawareness of contraceptive methods and abortion counseling, the health of mothers and future mothers, gets compromised. And in many cases, it is not just the health but the lives as well.
According to WHO data, the risk rate for unsafe abortion is 1/270. According to other sources, unsafe abortion is responsible for at least 8% of maternal deaths. Worldwide, 48% of all induced abortions are unsafe. The number is higher in developing countries than the number in developed states. To create awareness among people and communities on the matter of family planning and safe abortion practices, government of respective countries and a lot of nonprofit organizations across the globe are working actively. If you are also one such NGO and are looking for some help in creating your application to get funded for your projects to bring transformation in the world, our sample proposal on "Safe Abortion and Family Planning" is there for use. The sample proposal offers an example of an ideal application on the matter stating the details of the problems being faced by the concerned community, the NGO's projects/plans to tackle the situation, project activities, budget forecast and others. Use it to develop the perfect application to get a successful funding.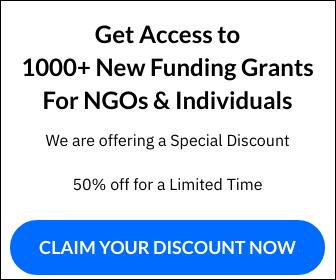 If you are a Premium Member (Standard), Sign in here to view the full proposal. Not yet a Premium Member? Sign up here.