A lot of fishermen communities across the globe are living a life full of struggles or we can say they are living just for survival. The fishermen remain at the sea for more than half of the year and the returns that they fetch with this hard work are still minimal. Further, the burden of rented boats and equipment adds to the expenses that some of the poverty struck fishermen have to withstand. Often such disadvantaged fishermen communities are not able to educate their kids and choose to educate just the male children if they do get the little money to do so.
Also, since for most of the fishermen, their occupation is a seasonal one, they are prone to social and economic insecurity. To improve this situation and to empower riverine inhabitants surviving in poverty, some non-profit organizations have started addressing their needs. If you are also one such voluntary or non-profit organization trying to develop the living conditions of backward fishermen communities, and are looking for help in preparing your application for a successful fundraising, we have a sample paper right for the purpose. Use our sample proposal on "Empowering the Fishing Communities for Survival" and see how the maker organization prepared a comprehensive proposal with appropriately putting forward various aspects of their project like its background, rationale, expected goals, purpose and the like and then boosted the confidence of the donor by laying down the plans they have to manage, evaluate and close the project to win a successful funding.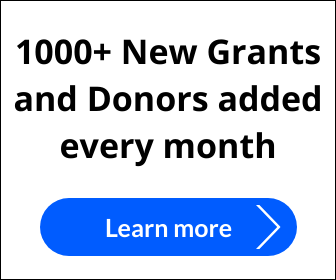 If you are a Premium Member (Standard), Sign in here to view the full proposal. Not yet a Premium Member? Sign up here.