Are you searching proposal based on widow empowerment? Get a detailed look of this proposal. This sample proposal is designed to address the high level of widows abandon wives with their children social economic status considering long term achievement through independency syndrome. The aim of the proposal is to change the living condition of widows and their dependence, through education in agricultural business with a mission to provide basic knowledge in the process of transformation and educating the widows in various strategies in sustainability and transparency to use the available resource within their environment. This project shall support vulnerable school going children with basic educational materials, some of these unfortunate children are physically challenged .
Brief Background of the Implementing Agency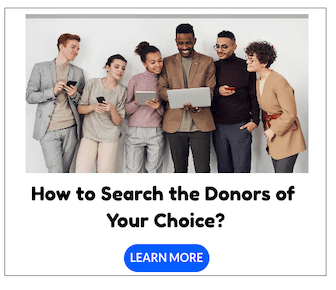 ABC ORG started as a small group comprising of six people in compassion of elderly widows in social economic crisis within central and north east of the Bo city,
ABC ORG, started as mouth piece of the widows with counselling and advocating. Gradually membership grew to a number there major stake holders get involved to support; (today you are able tomorrow you may be weak and old). 15% present were received in legal aspect (micro credit), while 5% present were placed on micro income generation. It was then decided to improve on the standard of organization, with the aim of success in developing their livelihood and sustainability as pillar of success. The name of this organization was created as focus on success organization for women legal documentation was observed in all aspects as community base organization gearing towards the welfare of women, ranging from 19 years -70 years .presently
ABC ORG have helped /assisted 60 homes were women are family heads (without man or husband). To minimized poverty and promote livelihood, ABC ORG savage these unfortunate groups in extreme poverty communities.
Executive Summary of the Project
Focus on success organization for women was operating in Bo city ,centre, north, and eastern parts of this city, now expanded in xxxx, xxxx and xxxxchiefdom in Bo district .
This project was designed to address the high level of widows abandon wives with their children social economic status considering long term achievement through independency syndrome. As holistic package it cover for their school going children under 14 years of age, in school replacement 15 to 20 years with Skills training above are educational aspect including adult education.  Success of this project as holistic approach mechanism, education is first privilege for women/widows, grandchildren and children; and agricultural business with basic small scale marketing skills.
500 general widows have been registered and more categories such as girl child mothers, broken homes orphans in promoting their developing and survival to succeed self-reliance, 70 % percent of this project focuses on acquiring education for both children and their mother to generate income through marketable skills and agricultural business, 20% percent on project capacity building and 10% percent on project administration.
Aim
To change the living condition of widows and their dependence, through education in agricultural business
Vision
80% percent of poor widows living in extreme poverty communities been transformed from depending syndrome to independent standard livelihood 
Mission
Providing basic knowledge in the process of transformation and educating the widows in various strategies in sustainability and transparency to use the available resource within their environment 
General Objective of the Project
Acceptance of existing problem and training as mechanism to these long time issue as solution to improved living conditions permanent status.
Specific Objective of the Project
Awareness raising with complete sensitization
Consultative meeting with the role players
Partition of target communities into cluster and axis
Knowledge acquiring to promote technical implementation to gain success
Identification of possible problem and solution  to achieved success
Core Value
Diversity, equality, inclusion of members and beneficiaries.
Diversity as we are living in a society where a person varies in a many ways.
This include their sex, age, sexual orientation ,physical characteristics, tribal, ability , personal experience, their belief value and preference
Equality is, we treat everybody fairly and equally regardless of their differences, by ensuring the have asset to some life opportunities
Inclusion enable us to accept others regardless the differences of our culture and provide help and support appropriately to avoid discrimination.
Problem Analysis
75% percent of women in Sierra Leone are illiterate and 70% percent are without marketable skills while 5%percent of this total practice 0.5 level income generation which create more financial crises to their welfare,
ABC ORG deemed to save life living in extreme poverty community that they don't have any source of income generating to have sustainable days, to revive standard of living that will add value to their humanity, and transform their welfare into standard livelihood. The literacy greatly contributed to the poverty of widows in Sierra Leone, The ten years rebel war, poor governance, dishonesty, lawlessness rise to civil disobedience and violence to humanity,
During the war 60% percent of women (young adult) were raped, forced in marriage, sexually exploited and abuse by armed men. 50% percent were left fatherless, and mothers without any sources of income. 50% percent of these unfortunate women entered into commercial sex, and means of survival was slim, as the live in slumps. 70% of these vulnerable were unfortunate to access education, these are the youths who depend on stealing and violence, women and children are more vulnerable in war, 60% percent of war widows, 30% percent of widows with natural poor health and 10% by accident made these women became widows there was an annual small provision after the war but ended about ten years ago. Some of these widows' children are single parent, 70% percent has no husband and no means to generate income 90% percent are engage in commercial sex. To get their daily livelihood and the African context (setting) the grandmother is obligated to give a helping hand to unfortunate children with his or her family there shall be no hope for the mere future these children and those yet unborn, if this problem is not addresses, This solution is one of the contributing factors to increase the level of poverty in Sierra Leone. 
Project Implementation Strategy
ABC ORG engage communities stake holders, decision makers and role players in consultative meeting identifying the existing problems in these targeted areas where the widows were more vulnerable in these extreme poverty areas.
500 widows were registered after the base line survey with proper verification along with the community members and children of school going age grandchildren above school going age (between the age of 18-22 tears of age)
For this project to become successful, sustainable pillars were clearly identified in our project planning meetings with key role players. ABC ORG designed this proposal with holistic approach mechanism in educational aspect, (training in agricultural business), livelihood as empowerment for self-reliance. To achieve sustainable development in this proposed project, human resource development, income generating system and production with marketing skills.
The project is for two years phase, consultancy, and technocrats in both agriculture and small scale business management at community level. Formation of groups in various environs, selection of these groups in clusters; three clusters make an axis. There are three axis bases on abled women and distance to project location 96% percent are living in severe deplorable condition in extreme poverty communities.
UNDP index for daily livelihood (basically food) alt list 2 us dollars- 1 US dollars , comparatively these people live below half (1/2) a dollars per day sometime nothing to eat (code-000-001). Due to lack of body building food materials, (Mal nutrition exist in all the communities.
Adult malnutrition is difficult to correct more than children, while children started with projected abdomen, general weakness, dry limbs, hunger eyes, faded skin and hair—either beriberi or myopic condition. These unfortunate widows are parents with children without mothers and fathers 80% percent are orphans.
A public arising sensitization with workshops training in developing agriculture at commercial standard and income generation management strategy in three farming locations selected 30 acres of farming lands each ten representatives been selected in each farming groups (or family) thirty (30) people will be fully trained and worked along with agriculture technicians and ABC ORG for two years then other vulnerable communities will be identified for similar benefits. A supervising committee will be organized- representatives from ministry of social welfare, representative from local council, representatives from ministry of agriculture forestry and fool security and focus on success organization for women ABC ORG these members shall build the committee body. The committee will establishment of project bank account with three signatories; ABC ORG representative with each axis's leaders.
These monies acquired after marketing of these products. Crops shall be harvested and marketed twice a year, preservation system shall be effective alongside with storage, packaging of products with outlets will be put in effective functioning to meet the market demand against the supply.
An annual project activities review workshop shall be organized to identified lapses/ gaps or challenges in the smooth implementation supporting farming activities such as labour (unskilled labour) agriculture technician, storage, harvesting , preservation and marketing system, inter cropping and rotational cropping as soil fertility shall gain natural nutrients
This project shall support their vulnerable school going children with basic educational materials, some of these unfortunate children are physically challenged (mostly polio victims), 60%percent of these children been assessed will benefit and 40% percent older children (age above 16 years) shall be provided with marketable materials- apprenticeship.
For Success to achieved sustainable development, the children shall be involved they are future leaders and education which is the main pillar to future success in life, these selected children joined the formal educational system, while 30 older children will choose marketable skills of choice.
Transformation of these extreme poverty targeted communities shall be at the ending of this project phase of two (2) years, agricultural business- highly occupied these poor widows and their dependants' livelihood shall become completely independent, after every harvest monies from sales shall be kept at the selected bank by committee. Each term, monies shall be divided into three portions
First 40% percent shall be reserve at the bank
Second 30% percent shall be reserved for next farming exercise/work.
Third 30% percent shall be shared among these widows for their welfare.
As holistic project, this farming shall be environmental friendly plantation of trees shall be observed in protecting soil from erosion provision oxygen and preservation of soil fertility.
After two years of effective, efficient project implementation other extreme poverty communities shall be targeted.  Method to be applied in this farming system le xxxx and xxxx. Each harvest, basic profit of le xxxx.
Project Input- Consumable and Non-Consumable Items
Land for farming
Tools and materials for farming
Education materials/ wearing's
Dissemination of information materials
Plant seeds, seedlings, and vine with cuttings
Harvesting, preservation, and marketing materials.
Expected Output of the Project
Reduction of hunger
Improved standard of livelihood
Acquired agricultural business knowledge
Children educational system empowered
Increase of farm products
Monitoring
To monitor this project is one of the strong pillars leading to success. A daily report on activities shall be summarized in the weekly report and been prepare for monthly circle meetings
The securities, project management committee, members and representatives shall monitor this project according to the objectives. Activity records, inventory and storage system been effectively functional.
Sustainability
This project as holistic package education and income generation using the local resource- land.
Project Indicators
Acceptance and willingness of community beneficiaries, key role players in project implementation.
Availability of 80 acres of farming land.
Technocrats involvement in project planning
Completion of crops planting, harvesting, processing, preservation and marketing
Groups formation
Establishment of bank account for transparency and accountability
Reformation of clusters into axis's
Education acquired will never finish (e nor go don), knowledge gain is always available throughout the life span cultivating of the farming land in their communities it is always available.
New knowledge acquired shall give to generations and continues to spread and benefitting in transforming these extreme poverty communities in independent livelihood inhabitants. Transparency is clear as its hard ware project; the farm shall be visible with products marketing and other activities.