Output: Improved honey production and harvesting techniques Activities:
Identification of women's groups involved in beekeeping.
Training 500 women for 1 month on beekeeping, processing and packaging.
Provision of modern beehives and other necessary supplies to 200 women
Output: Honey marketing strategy to attract potential buyers improved Activities: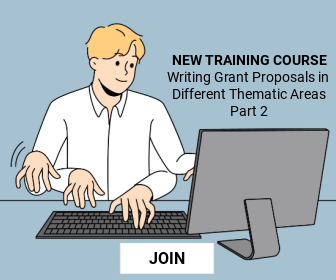 Establish honey collection centers
Research market opportunities
Develop trading relations
Output: Women viable enterprises sustained through xxxx
Activities
Hire a consultant to train staff and beneficiaries for a period of 14 to 16 weeks on xxx operations and entrepreneurship skills.
Support information of xxxx networks among 500 women (20 groups of 25 members in each group).
Output: Project effectively implemented Activities
Design monitoring and evaluation system
Train 25 core group of stakeholders in M&E
Provide extension support
Organize study tours among women groups to exchange experiences and learn from each other
Conduct annual project review and work planning
Expected Results
Increased income among 500 rural women by 30% by end of the project.
Increased volume of honey product to attract the anticipated buyers from 10 liters annually to 30 liters per each 1000 beehives.
Increased availability of honey in surrounding markets.
Village banking operations in place and performing.
Women's enterprise development groups established and operating effectively.
Capacity Building
Monitoring progress is an important task in the life of this project. It will be done continuously with stakeholders in order to have opportunity to reflect, feedback, data collection and analyzing according to indicators. On the onset, this proposal will hire an M&E consultant to strengthen the capacities of both xxx staff and a core group of 40 representatives from women's group on the M&E concept. During training sessions participants will be engaged to develop an M&E System.  The M&E system will help xxxxxx staff and stakeholders stay focused on the expected achievement of the project. The M&E will also be a reference for team meetings as it will act as a guide for reporting on progress as well as helping to make management decisions based on performance information. An operational M&E framework is attached as an annex to this proposal.
Participants
This project intends to directly benefit 500 women from vulnerable families in the 5 villages. With their active participation in the project, these women will earn money to escape their poverty levels. Indirectly, more than 10,000 people from the 5 villages would also benefit (approximately 2000 in each village) from using honey as food as well as buying and selling honey.
Networking and Working Relations
xxxxxx is the only organization training women in beekeeping. In order to effectively implement this project, xxx will network with Small Industries Development. xxxx offers trainings on food processing, marketing, credit support and technology support. xxxxx also has a legal mandate in quality control of products produced by small and medium enterprises (SMEs) which is extremely important for this project that aims to improve quality honey in order to influence customer satisfaction.  Around markets, xxxx during public events such as farmer's day provides opportunities for SMEs to market their products at minimal costs.  So, xxx will network with xxx to access markets as well as supporting quality control for honey produced.
Timeframe/ Workplan
During the first two weeks, xxxx will identify 500 women from the 5 villages. Priority for selection will involve those already participating in small scale beekeeping and/or conducting revolving funds (saving and lending schemes).
For two months xxx will train 500 women (in a group of 25 participants each) on honey production, processing, entrepreneurship. After two months training these groups will be provided with necessary supplies and tools such as improved types of beehives.
Xxxxx will conduct quarterly visits to provide technical support as women put into practice what they have learned. At this time, women will also be oriented on xxxx operations to start saving little monies prior starting honey business.
In six months time, xxxxxx will mobilize communities especially village administration in 5 villages to set up honey collection centers.
xxx and 40 women representatives (two women from each group) will start building relations with surrounding tourist hotels to market products
xxxx will support women to officially launch the project in order to promote honey produced by women.
Throughout the project xxx will network with xxxx link women with any opportunities that would be available.
M&E Logical Framework