If we look at the report of UNAIDS, there were approximately 36.9 million people worldwide living with HIV/AIDS in 2017. Of these, 1.8 million were children younger than the age of 15 years). An estimated 1.8 million individuals worldwide became newly infected with HIV in 2017 – about 5,000 new infections per day. Looking at such a gigantic number and then understanding the fact that AIDS/HIV can be prevented, make it even more important to raise awareness about AIDS. Further, not just about the preventive measures, awareness is also required to help those with the virus to live a normal life. Therefore, awareness to remove the stigma off the AIDS patients is also significant.
If this is what you feel compassionate about, as an NGO and want to offer sustainable livelihood programs to AIDS patients or want to reduce the rate of AIDS/HIV, our sample proposal on "Increasing Awareness of HIV/AIDS" can be of help. Know how the maker organization presented their plans and programs to their potential donors to get a successful funding.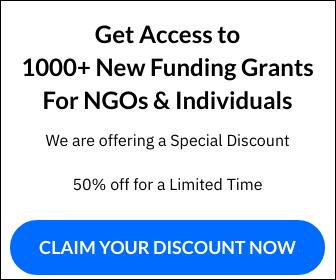 If you are a Premium Member (Standard), Sign in here to view the full proposal. Not yet a Premium Member? Sign up here.