Think of a school where around 500 kids go to study, to learn something and to get educated to have a better future. Now imagine the situation when this school of 500 kids has only 5–6 toilets. And it does not end here. These 5–6 toilets that this school has, have poor facility of water (perhaps no water a lot of times), cleanliness and hygiene.
Sadly, this is the reality for a lot of schools in rural areas in many countries. Such less than adequate toilet, sanitation and cleanliness facilities in schools make the students skip school. A similar situation is prevalent in slums in the urban areas where many people have to share one toilet, making them vulnerable to infections and diseases.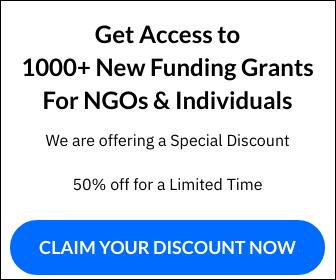 To tackle the situation a lot of work is being done by governments in their respective nations. Also, to spread awareness and help the masses, many not-for-profit organizations are also working in the same sphere by letting people have alternates to conventional toilets to lower the use of water and daily cleanliness, along with other revolutionary ideas. If you are also one such NGO that is working to improve the quality of life of people by helping them fulfill their basic human requirement of a proper sanitation system, and are looking for effective tools to help you with your funding, we have it right for you. Use the sample proposal on "Water, Sanitation and Hygiene Situations" prepared by one of our associate organizations, that helped them get a successful funding. Use it to draft your own application to help you proceed with your cause.
If you are a Premium Member (Standard), Sign in here to view the full proposal. Not yet a Premium Member? Sign up here.