To live in another country on for a better education, future, job and life prospect is a decision that a lot of people make every year. However, not everyone is that fortunate to get a chance to make this decision. For some, leaving their country and taking refuge in another country is the only option.
A lot of people are forced to leave their country in order to escape war, maltreatment, or natural disasters. As of 2018, 69 million individuals have been forcibly displaced worldwide because of persecution, conflict, violence, or human rights violations, per the UN High Commissioner for Refugees (UNHCR). Coming to another country, they have to live by the rules that the host country has for refugees.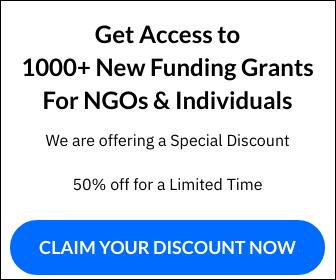 If you are an NGO working to let refugee children get inclusive education in the host country but are not sure of how to draft a suitable proposal for your donors, we have an apposite application to let you tell your donor about your work. Use our tried and successfully used sample proposal on "Inclusive Educational Opportunities for Refugee Children with Disabilities" to sketch one for your donors.
If you are a Premium Member (Standard), Sign in here to view the full proposal. Not yet a Premium Member? Sign up here.