Education is a fundamental right. There is not just one advantage of education but many. It broadens a person's ability to think and makes them understand the world better. Other than this, it also empowers a person and opens up avenues of livelihood as well. But not everyone gets this right to get educated due to poverty and a lot of other constraints. A lot is being done throughout the world to impart education to kids. However, there is another segment that needs special attention. It is of those adults who could not get educated when they were kids. There are many adults across the world who cannot read or write. Because of this they are unable to widen their sense of awareness of many things. With the aim of making these people get education, a lot of work is being done by governments of various countries and nongovernmental agencies as well.
If you are also one such nonprofit, nongovernmental organization, trying to offer adult education as a tool to make citizens more responsible in a democratic setup, to empower them to perform their duties properly and to make them more capable of getting a better and sustainable livelihood, we have a sample proposal that will perfectly suit your purpose. Our sample application on "Adult Literacy Project" is a perfect example of a proposal to get a successful funding.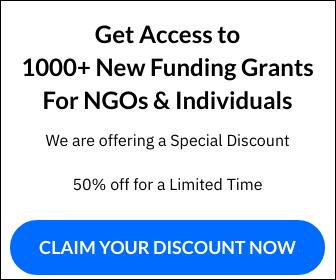 If you are a Premium Member (Standard), Sign in here to view the full proposal. Not yet a Premium Member? Sign up here.