Women form more than half of the population in the world. Despite sharing an almost equal half position with men, women have to face a lot of socio-cultural disadvantage. Due to which in some parts of the world, women have to face a lot of discrimination when it comes to work. In some places either they are not given top decision making positions or they are paid less than their male counterparts. Now this was the case with educated societies and nations. The situation is graver when we come to uneducated and developing parts of the world. A lot of girls drop out of school because of the inability of their parents to afford their schooling or are not given education at all. This makes them further dependent on others. Due to this situation, they are not able to help their families financially and often fall prey to a low sense of worth, inability to survive without others, and poverty. Therefore, there is a serious need to empower women and make them work to their potential. Education and vocational training are great tools to make this happen. Educated and vocationally trained women are more confident of their rights and are more capable to facilitate themselves and their families.
If you are an NGO working to decrease the level of women's vulnerability and discrimination against them to make them self-reliant through job skills training, workshops, micro enterprise development training and the like and are looking for a good sample proposal to help present your work and objectives, we have it right for you. Use our sample proposal on "Women's Micro- Enterprise Development" to help you draft the perfect application for your donor and move forward with your mission to make women financially independent.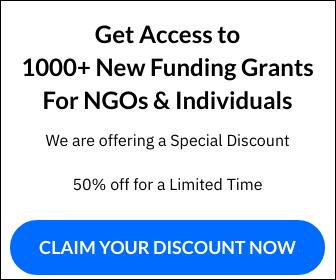 If you are a Premium Member (Standard), Sign in here to view the full proposal. Not yet a Premium Member? Sign up here.