Out of the 195 countries in the world, 112 follow have Freedom of Information Laws. Freedom of Information Law allows access by the general public to data held by national governments, their institutions and officials. The emergence of freedom of information legislation served as a reply to the increasing dissatisfaction with the confidentiality surrounding government policy development and decision making. Despite the major raise in the number of nations that have started recognizing the right to access information, a large segment of the world population still would not be able to tell how to implement this right, its benefits and extent. Even if they know about it, they are not quite eager to use it. With such a scenario, it becomes crucial that some organizations take charge of the situation and make people aware about this law for their benefit.
If you are one such NGO, trying to make people aware of the Freedom of Information law and to remove the hesitation or unwillingness of people about it, we have a perfect sample application to help you generate funds for your work. Use our sample proposal on "Freedom of Information and Awareness Project" to get a direction while preparing your sample proposal.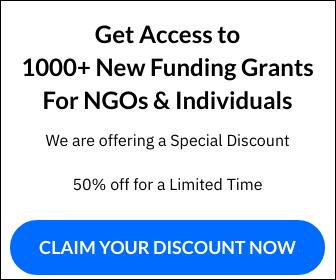 If you are a Premium Member (Standard), Sign in here to view the full proposal. Not yet a Premium Member? Sign up here.